FREE Mental and Behavioral Health Services are now available December 15th 2022 in Northwest Florida
Virtual Talk Tele-Health Therapy for You!
ADHC's Therapy Platform is Powered by Walmart Health!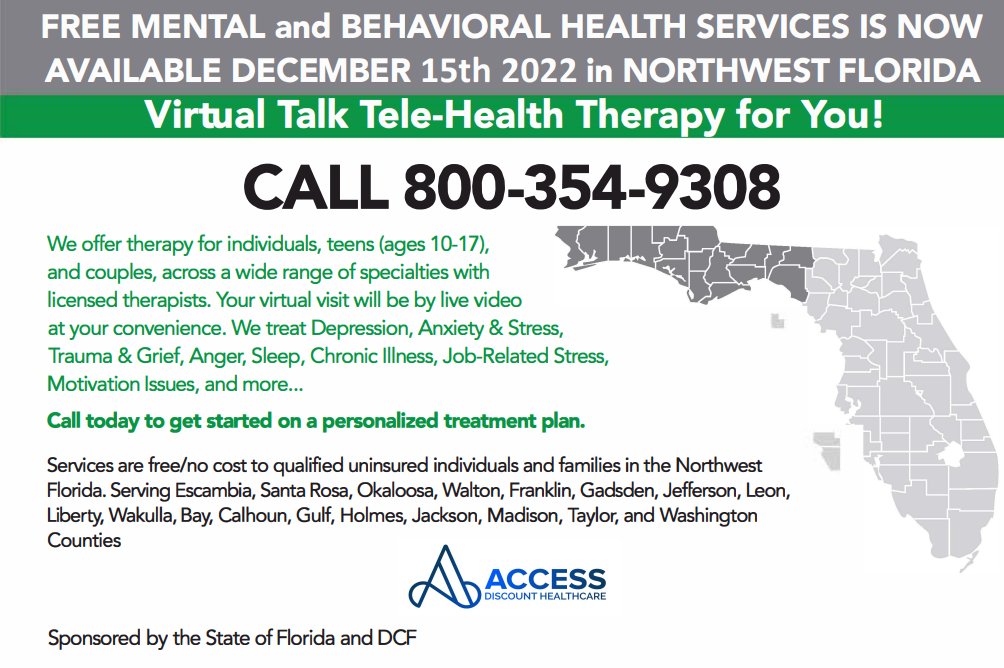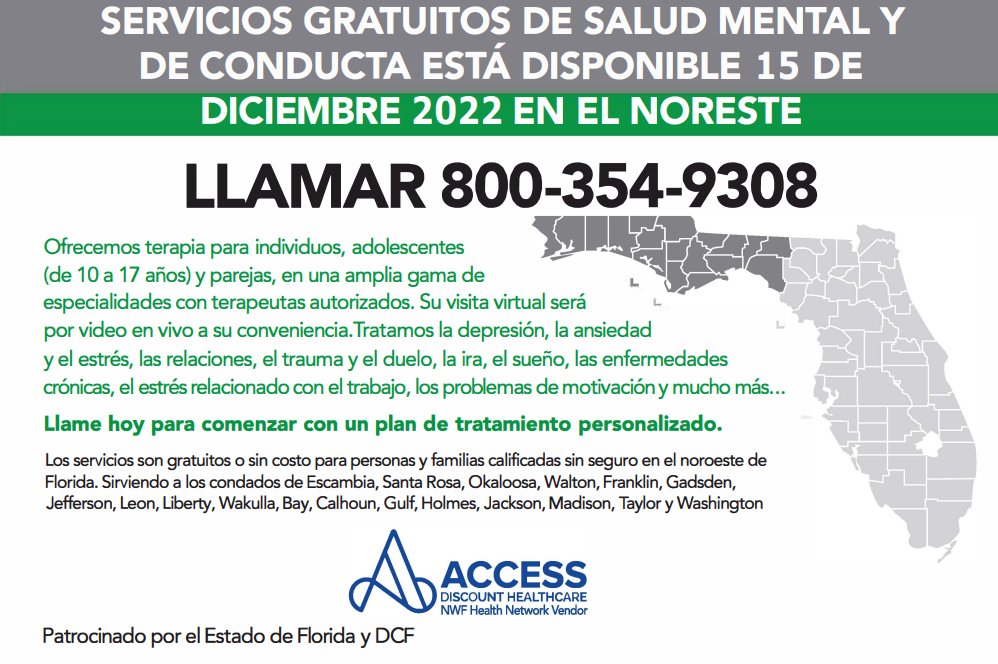 We offer therapy for individuals, teens (10-17), and couples, across a wide range of specialities with licensed therapists. Your virtual visit will be by live video at your convenience. 
We treat depression, anxiety, stress, trauma, grief, anger, sleep issues, chronic illness, job-related stress, motivation issues, and more …
Services are free/no cost to qualified uninsured in Northwest Florida including Bay, Calhoun, Escambia, Franklin, Gadsden, Gulf, Holmes, Jackson, Jefferson, Leon, Liberty, Madison, Okaloosa, Santa Rosa, Taylor, Wakulla, Walton, and Washington Counties.
For questions please call 1-888-400-3930 or send us an email
For virtual talk tele-therapy call 800-354-9308.

This program is sponsored by the state of Florida and Florida State Department of Children & Families (DCF).
Please spread the word about this benefit to your family and friends!
Therapy is FREE and has Never been Easier to Access:
Call 800-354-9308 and speak to one of our intake staff who will help determine your eligibility. You will then be matched with a therapist to determine treatment plans and a course of action. Treatment plans will continue for as long as needed and not subject to a maximum number of visits.
Available for your entire family!